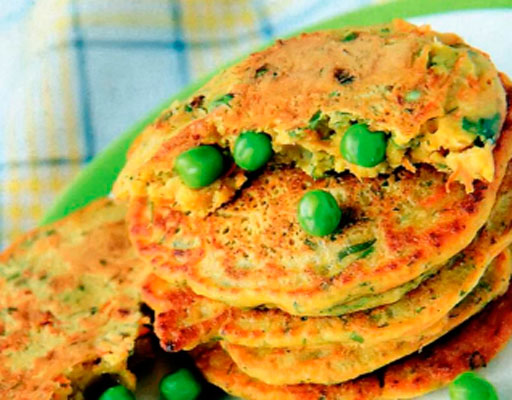 A traditional Indian dish made from pea flour. Rich in protein, suitable for gluten-free and diet food.
Ingredients:
Pea flour - ½
Eggs - 5 pcs.
Onions - 2 pcs.
A handful of fresh peas (or canned)
Vegetable oil
Salt
Recipe preparation:
1. Combine eggs and salt, whisk and add onion. Then we gradually add flour, which was previously sifted. As a result, the dough should be as thick as homemade sour cream.
2. Add fresh peas to the dough and mix.
3. Pour vegetable oil into a frying pan and put on fire. When the oil is hot, put the dough in a frying pan with a tablespoon and fry the pancakes on both sides. Best served with ketchup.
If you like pancakes, then try these as well.
Bon Appetit!