A producer and exporter of groats the Ukrainian enterprise "JNL" welcomes you. Founded in 1992, our enterprise has formed trading and manufacturing traditions. We won the status of the reliable supplier not only among Ukrainian, but also among foreign buyers.
PPTE "JNL" is a member of Chamber of Commerce and Industry of Ukraine and the Chernigov RCCI. It is also a member of All-Ukrainian public organization "Association of Payers of Taxes of Ukraine", a member of regional association of the employers organizations "Sivershchina", an associated member of the European Association of Business Development, a member of PA «Community of Pulse Producers and Customers of Ukraine»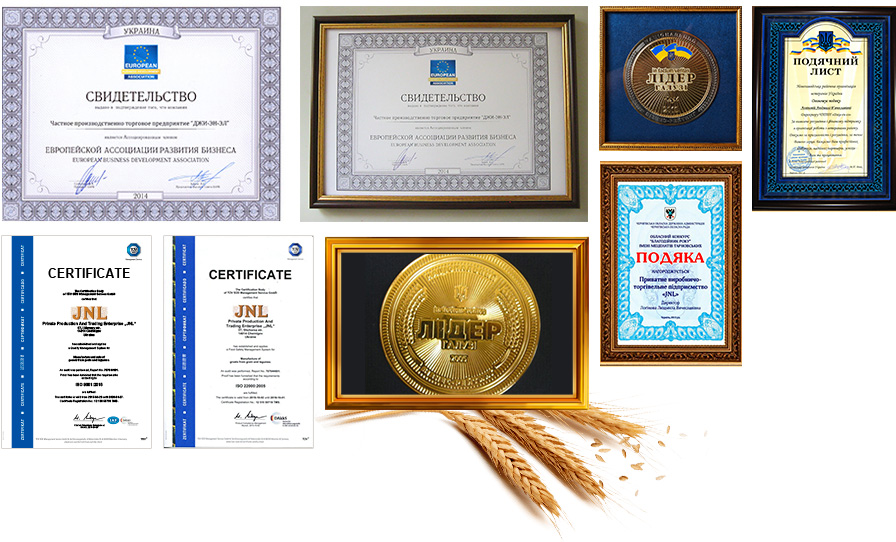 See all awards
The wide range of production and always high quality in compliance to the international standards form JNL company's geography of delivering goods.
Our enterprise won reputation of the reliable supplier and business partner in world agro-sector.
For more than 20 years history of cooperation with our clients, the geography of production's delivery covers over 39 EU countries, the CIS, Asia, Africa, America, and also Australia, and extends to this day.
We cooperate only with the best transport companies, thereby providing expeditious cargo delivery by railway, sea and motor transport all over the Globe.